Ranging From Serious to Seriously Fun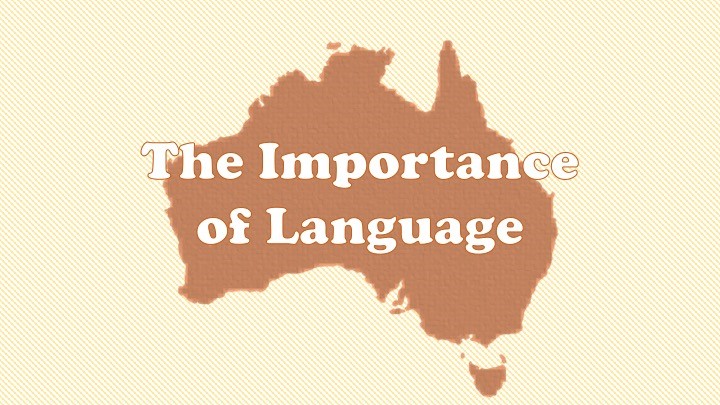 Jane Lopes, October 2 2020
The words we use to describe things have always made a deep impact on the way we perceive them. We see this most acutely in the description of the underrepresented and "othered" groups in society. From something as simple as calling adult women "girls" to the vast (and ever-changing) intracacies of our evolving consciousness of the LGBTQQIP2SAA community (yes, that's a real acronym). Not only do these words affect our own perception, but they can have a vast impact on societal perception, even going as far as to effect bullying, equity, and legislation.
So, let's talk about the words we use to describe the first Australians and their descendants. This has been a changing target over time, as academics and social leaders have been able to more clearly and correctly define how we should think and speak about this topic. There is no one perfect answer, either, as individuals who are described will have different preferences.
(A big thank you to Common Ground and Deadly Story, where we pulled a lot of this information from. Further reading resources at the bottom.)
Aboriginal – This English term dates back to the 18th century, meaning "original inhabitants" from a Latin derivation. It is generally considered an acceptable term to use when speaking about first Australians and their descendants. However, what it doesn't do is describe Torres Strait Islander people, who are also considered first Australians, but geographically and culturally distinct from the original inhabitants of mainland (and other islands) of Australia.
Aboriginal is an adjective, not a noun. Aboriginal should always modify a noun like "Aboriginal persons" and "Aboriginal nations". It is also always capitalized. Same goes for Torres Strait Islander: it is tempting to leave this alone as a noun ("Torres Strait Islanders"), but it is more correct to say Torres Strait Islander people. This also relates to the term "aborigine" being outdated and considered inappropriate.
Indigenous – "Indigenous" came into usage as a way to speak about Aboriginal and Torres Strait Islander people under one banner. Though most don't consider it offensive, neither do people feel it should be the preferred term. In very few circumstances do we need to speak of these groups together; most of the time, we can be more specific. It is also a generic term that is used not only in Australia, but all over the world, and for people as well as animals and plants, and thus does not do justice to the specific groups of Australia. The same would be said for using the word "native".  
First Australians – "First Australians" has become a popular alternative to "indigenous," as it at least specifically refers to the first inhabitants of what would come to be known as Australia, rather than a general term that could be applied to any country. What it doesn't do is make any further delineations between mainland and Torres Strait Islander peoples, let alone any more specific nations or language groups. It also has been called out as problematic in some usages, because "Australia" is the modern and European naming of the land.
First Nations – Going further than "First Australians," referencing "First Nations" acknowledges the diverse nations, communities, and language groups that composed the original inhabitants of Australia, rather than lumping them together in a homogenous group. Its critics don't like that it is not unique to Australia, but besides that, it is widely accepted.
A Specific Nation – If you're referring to an individual community or person, it's best to be as specific as possible. While we might use "Aboriginal" or "First Nations" to refer to a collection of many nations or a general reference to original Australians, it can be almost disrespectful to call an individual person Aboriginal. The reason being, it negates the different identities and cultures of the original nations (over 500 of them!). It's the equivalent of referring to someone as "Asian" instead of the specific country that they're from. In a post we made earlier this week speaking of Harold Thomas, the creator of the Aboriginal Flag, we referred to him as a "Luritja man" not as an "Aboriginal man"; we made the effort to research what nation he is from and identifies with, and acknowledged the individual identity of that nation.
Mob/Clan/Tribe – Mob is a slang term that is gaining in popularity to unite and identify an Aboriginal person with their family, clan, nation, or the larger Aboriginal community. In general, this is a term that should be reserved for Aboriginal people to use, not something we should be claiming or defining.
A clan is also referred to as a language group; there can be several different language groups within a single nation. Though the term clan is fairly commonly used, it is considered less than ideal by some scholars and groups, as it can give the wrong impression of the social structure of First Nations. Tribe is also a less preferred term, and one with colonial connotations rather than ones of nation and community.
When in doubt, stick to: Nations, Language Groups, Communities.
Further reading:
https://www.deadlystory.com/icms_docs/282232_appropriate-terminology-indigenous-australian-peoples.pdf
https://www.commonground.org.au/learn/aboriginal-or-indigenous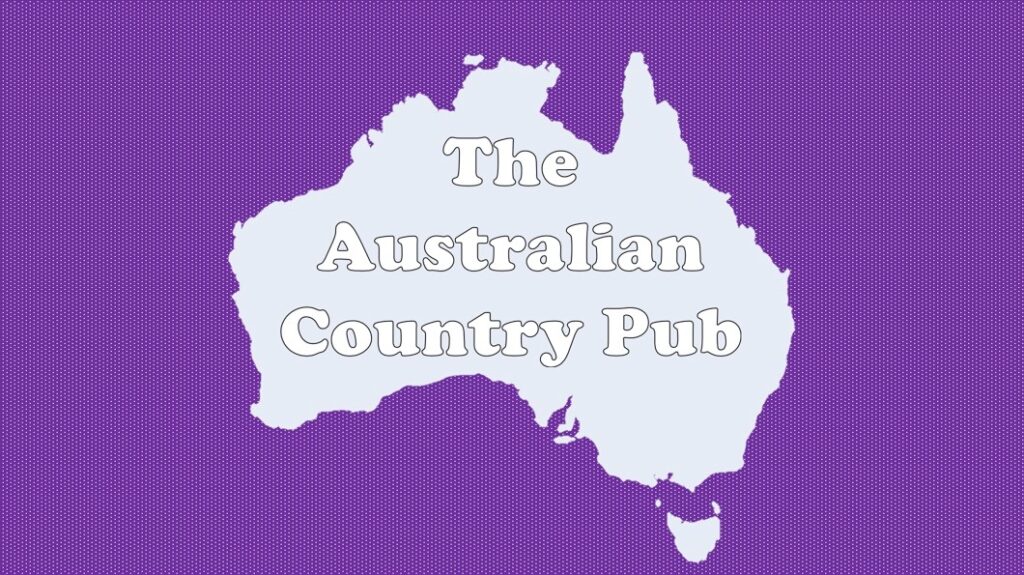 Jane Lopes, August 20 2020
A "pub" in Australia has a bit of different vibe than the word intones for the rest of the world. If you went to an Irish or British pub in Manhattan, you could expect an easy-going bar, with mediocre to decent beer selections, pretty average spirit selections, and zero chance of getting a decent glass or bottle of wine. No one goes to these establishments with the explicit goal of getting a great meal: "pub fare" is served, but its purpose is more as a sponge for alcohol than any sort of interesting culinary experience. I know this is wildly unfair to some American "pubs," but by and large, this holds true. Otherwise, you are getting into the "gastro pub" territory, which is essentially a great restaurant that tries to give off the vibe of a bar.
Neither definition quite fits the mold of the Australian country pub. A pub, of course, denotes a "public house" and is an establishment licensed to serve alcohol. Pubs are also often referred to as "hotels". Historically, pubs had to offer accommodation to receive a liquor license, but those laws changed in the 1960s, and many of the urban ones have since dropped the accommodation part of their business, but not the moniker "hotel". Many of the country pubs still do offer a few rooms for guests to stay in, but it's rarely the focus of the busines.
So if Aussie pubs aren't quite dive bars, aren't quite "gastro pubs", and aren't quite hotels, then what exactly are they?
The identity of the country pub is, to us, defined by distinctive character, commitment to quality, and honest hospitality. A "tavern" is probably what we would call this style of bar in the United States. The trappings are usually not elaborate or trendy, but neither is this just a place to grab a cheap beer. Even in far reaches of the country, pub owners take great pride in creating a unique presentation of their region and hospitality.
Take, for example, the Wandi Pub. The Wandi Pub is based in Wandiligong, where it takes its name from, in the Alpine Valleys of northeast Victoria. Marked by a vintage "Mountain View Hotel" sign and decorated with multicolored pennant banners and beer signs, the Wandi Pub presents a humble front. Inside, you're faced with not only one of the best food, wine, and beer lists in the region, but a genuine sense of warmth and hospitality. The Wandi Pub is also a community center: families and friends meet over a few beers, kids celebrate birthdays, strangers face off against each other in billards competitions, and live music takes the stage. They even offer a "luxury charter" (aka a big comfy van) that can be hired to take you to the ski hills or a winery.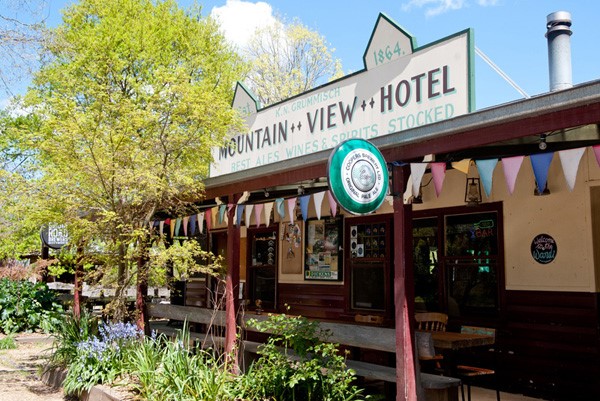 The Wandi Pub is one of our favorites, but there are dozens (probably hundreds!) more examples of this kind of Aussie pub: original, hospitable, and delicious. There's the Silverton Hotel in western New South Wales. It's the start and end of many an adventuring trail, and many movies have been shot there, including Priscilla Queen of the Desert and Mission Impossible II.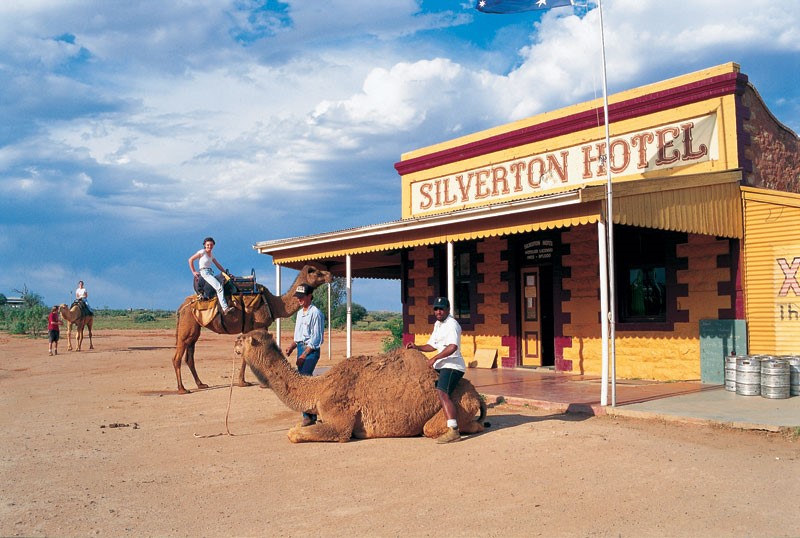 Speaking of "Priscilla", there's a beer-chugging pig with that name at a great Tasmanian pub called Pub in the Paddock. Priscilla can drink a (heavily diluted) can of beer in seven seconds! Pub in the Paddock is located in Pyengana, a village in northeastern Tassie known for its delicious cheddar cheese. The pub itself is known for its locally-driven food, warm service, and, of course, Priscilla.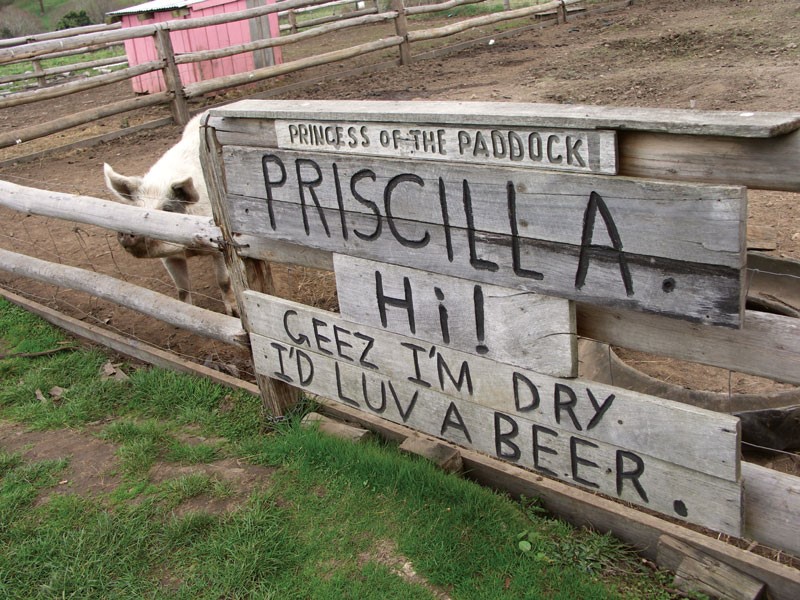 The list goes on and on…They aren't always (actually rarely are they) on-trend, formal, or elaborate. They're all about simplicity, a genuine expression of region, and creating community.  And through these ideals, country pubs have founded and maintained the idea of what hospitality looks like in Australia.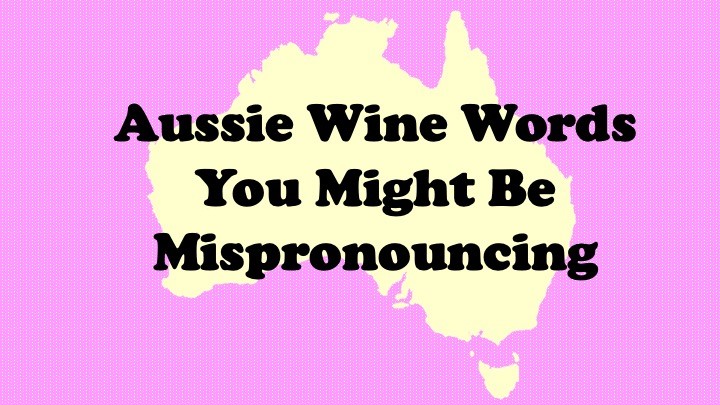 Jane Lopes, August 7 2020
Hi Americans, you might be mispronouncing these Aussie wine words. How do we know? Because we did, over and over again, until we figured it out. In the wine world, we put a lot of credence into pronouncing regional and foreign words correctly. That doesn't mean you need to say "Vosne Romanée" in a French accent, but it should probably sound something like "Vone Ro-mah-nay" not "Vos-nee Ro-man-ee". With wine words in the same language as ours, there seems to be an assumption that we know the deal, but this is often not the case. (Also, if you think Australians speak the same language as Americans, please refer to our first post in this series…)
So here for your consideration, 5 Australian wine terms (mainly regions, with one grape) that Americans naturally emphasize differently than Australians do.
Barossa Valley
Most Americans tend to say Bar-OH-ssa Valley. The emphasis stays on the same syllable, but the "OH" becomes an "AH" for the Australian pronunciation. It's the difference between the "o" sound in Otis (OH) and otter (AH).
Yarra Valley
We Americans have the tendency to make this a soft "a" – a la the "a" sound in car, far, or bar. The Australians harden it up a bit – think about rhyming with Yogi Berra, or the "a" sound in care, bear, wear, etc. This also informs your pronunciation of Shiraz. It's shir-AZ, not shir-AHZ.
Geelong
This one is intimidating! We've heard everything from GEE-long (with a hard "g", like the beginning of geese), to JEE-long (with the correct softening of the "g" but with the emphasis on the first syllable). The trick is to emphasize the LONG, with the first syllable being "jhe" like the beginning of "just". Rhymes with "duh" 😊
Heathcote
The trick here is to emphasize the "HEATH" (which is pronounced just like the candy bar), and to shorten the second syllable. Also, think more "cut" than "coat".
Semillon
This is a controversial one. We here at LEGEND stick to the French pronunciation of Semillon (SEM-ee-yon), but if you want to fit in in the Hunter Valley, you'll want to pronounce those L's! We couldn't find a good recording for this one, but it goes like SEM-eh-lon. Kind of like the end of Avalon or Babylon.
These are the biggest offenders, in our opinion. Some of the scariest sounding regions are actually some of the most phonetic! If you follow your instincts for Manjimup, Porongurup, and Nagambie, you'll probably get it right.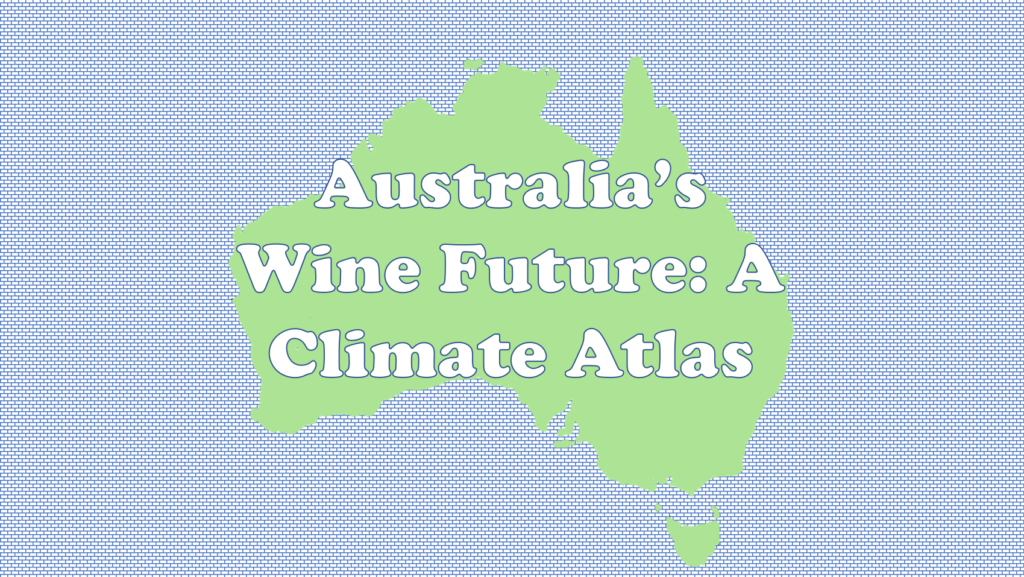 Australia has always been at the forefront of technological innovations in the wine world. From precision viticulture to weather monitoring, partial root drying to regulated deficit irrigation, Australia has been one of the modern pioneers of using technology to streamline viticulture and winemaking. This approach can be embraced – with the outlook that technology is providing the information and means to make better and more sustainable wine – or, it can be met with disdain – with the feeling that technology moves us further from an honest connection with the land and grapes.
Whichever way you feel, it's hard to deny the importance of technology in accumulating data with which to approach global warming, which threatens to have a serious effect on the wine industry. We've already seen the impact of global warming in wine legislation across the world, as Bordeaux votes to approve adding grapes like touriga nacional and petit manseng to its approved AOP varieties, Tuscany plants Saperavi, and Champagne reverts to some of its less fashionable historic grapes. Australia is trying to get ahead of the necessary accommodations, and as such, Wine Australia has just completed a three year study with the University of Tasmania, resulting in a comprehensive report titled Australia's Wine Future: A Climate Atlas.
The data from this report is based largely on computer modeling projections, with fancy sounding (and scientifically advanced) tools like direct and indirect aerosol feedbacks, gravity wave drag, and cloud microphysics. The result of this technology and effort is a 487-page full report that not only presents a summary of climate trends over the past decade, but projections of future climate change and options for adapting to and managing climate variability. We applaud this groundbreaking report, and hope that it will lead to Australia protecting its wine regions in the face of climate change, and other regions undertaking similar initiatives.
A few of our highlights:
A calendar that links the main stages of budburst, flowering, veraison and harvest to the weather and climate risks that occur at specific stages
Breaking down regions by general climate zones and analyzing relative threats: "Hot Wet" (Hunter Valley), "Hot Arid" (Riverland), "Warm Dry" (Grampians), "Mild Dry" (Margaret River), and "Cold Wet" (Tasmania).
Climate Analogue Tool to identify analogous regions around the world, based on temperature, precipitation, evaporation, humidity, and radiation. This tool could be utilized to share adaptation methods globally, as well as identify appropriate grapes and viticultural techniques for different regions.
Climate projections of increased temperatures, increased aridity, and more severe heatwaves across Australia, and sooner than previously anticipated. Each region is approached individually, with detailed assessments.
We recommend that you check out the whole thing. We'll be back with some more detailed breakdowns, but this is a must-skim for anyone studying Australian wine and/or climate change.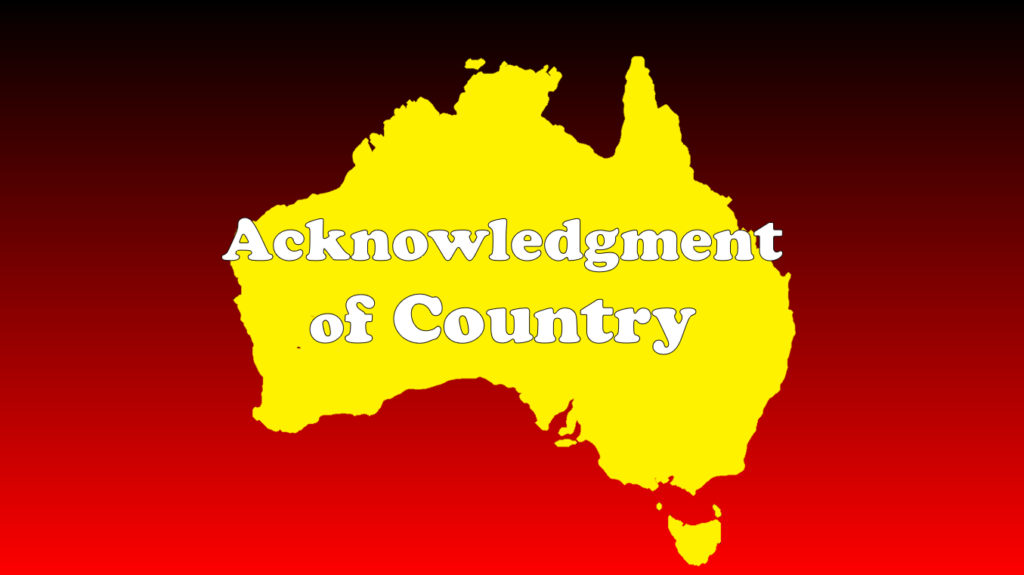 Jonathan Ross, July 21, 2020
Before we begin to bring the wines and produce of Australia to the US, we must start at the point at which we've been shown to start.
The Welcome to Country or Acknowledgment of Country will open many gatherings and events in Australia. A Welcome to Country is perhaps one of humanity's oldest traditions, and is a formal ceremony that has existed among Australian Aboriginal and Torres Strait Islander Nations for many millennia. Its purpose is to welcome those from other nations or clans onto one's own land; before Europeans colonized Australia, there were over 500 of these First Nations. The Welcome to Country is a sign of hospitality and respect for people and the land they care for. Traditionally, and still today, the Welcome to Country is a ceremony that occurs between the First Nations. No one other than a member of a First Nation could Welcome a group of people to that Country.
When non-indigenous people hold a meeting or event, inviting a Clan or Nation Elder to conduct a Welcome to Country ceremony is increasingly common. There is no treaty between the First Nations of Australia and the non-indigenous people that now largely inhabit the island, and while this does not replace a treaty, it both pays respect to and amplifies the recognition of the original custodians of the land.
An Acknowledgment of Country is a way that all people can show respect and awareness for Aboriginal and Torres Strait Islander culture and heritage, and the ongoing relationship the traditional custodians have with their land. As with the Welcome to Country, it precedes an activity and recognizes the specific First Nation where that activity is being held, and the people of it.
Our Acknowledgment of Country is a bit different. We are not meeting in Australia. We are not even holding a meeting. But our business is built on the importation and wholesale of Australian wine; produce grown from the earth and transformed into wine.
Wine creates one of the greatest connections between humans and the earth, between us and mother nature. It is that connection compelled Aboriginal and Torres Straight Island people to be custodians, not owners, of their land.
As we, LEGEND Imports, bring the bounty of Australia to the US, we recognize the Aboriginal and Torres Strait Islander peoples of the First Nations of Australia as the original custodians of the land, and that this land has neither been ceded, nor has treaty been established with those that occupy the land. We pay respect to the Elders of these Nations both past and present.
We recognize the Jaara People of the Dja Dja Wrung Nation whose country produces the wines we import under the origin name of Heathcote.
We recognize the Wathaurong people of the Wathaurong Nation whose country produces the wines we import under the origin name of Geelong.
We recognize the Boonerwrung people of the Boonerwrung Nation whose country produces the wines we import under the origin name of Gippsland
We recognize the Taunergong people of the Taunergong Nation whose country produces the wines we import under the origin name of Beechworth.
We recognize the Wurundjeri people of the Woiwurrung Nation whose country produces the wines we import under the origin name of Macedon Ranges.
We Recognize the Kaurna People of the Kaurna Nation whose country produces the wines we import under the origin names Adelaide Hills and Barossa.
We recognize the Ngarrindjeri People of the Ngarrindjeri Nation whose country produces the wines we import under the origin name of Wrattonbully.
We Recognize the Laimairrener People of the Laimairrener Nation, the Pyemmairrener People of the Pyemmairrener Nation, and the Paredareme People of the Paredarerme whose countries produce the wines we import under the origin name of Tasmania.
As our portfolio grows to support more wines from further reaches across Australia, we will continue to recognize the original custodians of the lands from which those wines come.
Follow the links below to learn more about the over 500 Aboriginal and Torres Straight Islander First Nations of Australia.
https://www.aboriginalheritage.tas.gov.au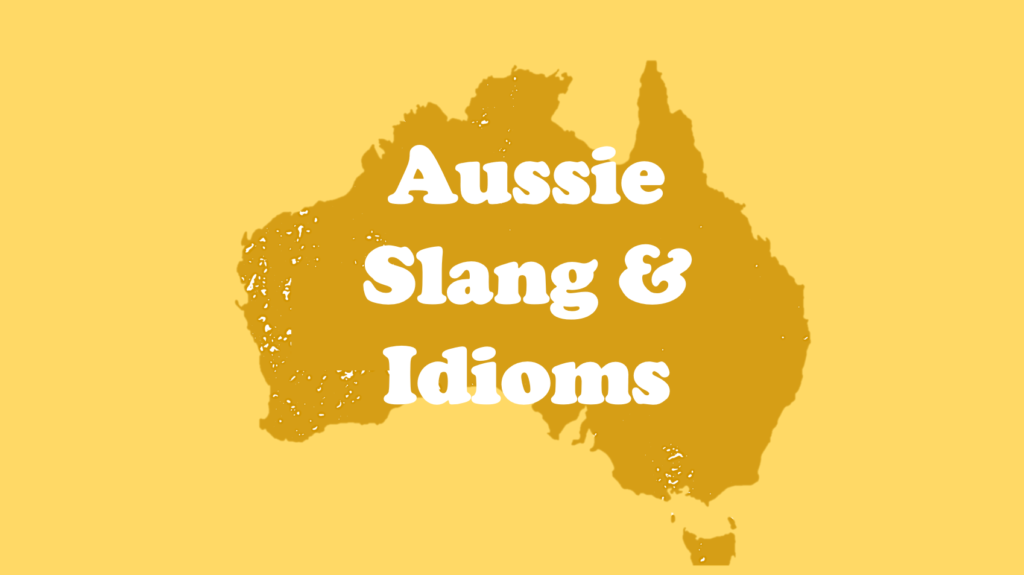 Jane Lopes, July 11, 2020
My first insight on Aussie nicknames was communicated by my initial sublet hosts when I moved to Australia in February of 2017. Wendy and Ben, as their email addresses announced, signed their notes to me "Wen and Benny". The total number of syllables did not change, yet they both had a nickname to either shorten or lengthen their given names. And that's how I learned the #1 rule of Aussie slang: there's always a nickname.

Having a nickname is a sign of familiarity and affection in Australia. Most of the time this involves shortening a name: Tasmania becomes Tassie, Chardonnay becomes Chardy, Riesling becomes Riz. Garry becomes Gazza or Gaz (don't ask us why), Michael is Mickey (same number of syllables, but certainly more familiar and casual), and Phillipa becomes Pip. When a name can't be shortened, the only option is to lengthen it. My colleagues at work started calling me "Jane-O" a few months in; my husband Jon got "JR". Sometimes the nickname doesn't correspond to your own name at all; other colleagues at work got names like "Beard", "Froth", and "Frenchie". It's all in good fun, with an aim to make people feel the love.
Other slang is not necessarily a nickname, just an alternate word. Australian words have a bit more levity to them, and are always fun to say. "Yakka" means "work", most often used in the phrase "hard yakka" to denote a strenuous job. Candies and sweets are called "lollies" and if you're really exhausted, you might say you're "buggered". It's hard to take yourself too seriously when you're "so buggered out from the day's hard yakka that you just need a handful of lollies!"
Idioms, though, is where the real fun starts. I remember coming to Australia and hearing full sentences where I had no idea what the meaning was. I suppose every culture has these, but Australia seems to be ahead of the crowd in terms of slightly absurd sayings. "She'll be right, mate" is one of my favorites, and essentially means "It's going to be okay, friend." The first time I heard this, I asked "who is she?" to which my friend just shrugged. "Sweet as" really gets me too. It basically means "Sweet as hell" or "very sweet" but nothing comes after the "as". "This wine is sweet as" would be a full sentence!
Though we may not be able to travel to Australia right now, we can let language help us feel a bit closer. Choose some of the following to work into your daily repertoire!
Arvo = Afternoon
Boot = Car trunk
Bottle-O = Liquor shop
Brekky = Breakfast
Budgie Smuggler = Speedo
Chockers = Very full, "chock full"
Chook = Chicken
Chrissie = Christmas
Daggy = Uncool
"Fair dinkum!?" = "For real!?" (and one can reply with "Fair Dinkum!" – "Yes, for real!")
Footy – Australian Rules Football. VERY popular. Everyone "has a team".
"F*ck me dead" = Something like "well, I'll be", demonstrating an element of surprise
"Good on ya" = "Good job"
"I reckon" = Something like "I imagine" or "I think" or "I suppose"
Maccas = McDonald's (Australia is the only place in the world where McDonald's has an official alternate name that is used on buildings and branding.)
Mozzie = Mosquito
Pash = Kiss (verb or noun)
Pissed = Drunk
Pot, Pony, Schooner, Seven, Middy, Butcher, Bobbie, Pint = Different sizes of tap beer servings (varies by state).
Root = Sex (usually said as "have a root")
Sickie = Sick day (Australians get 20 paid ones each year, mandated by the federal government!)
Skull = To down a beer
Tomato Sauce = Ketchup
"Save it for Ron" = "Save it for later on."
Snag = Sausage
Sausage Sizzle = Every Sunday, in every Bunning's parking lot (Bunning's is a Home Depot equivalent), a $1 slice of white bread with a Snag and Tomato Sauce for Charity.
Stubby = Small bottle of beer
Stubby holder = Polystyrene beer koozie
Ta = Thank you. Australians still use "thanks" and "thank you" but "ta" is often used as a little follow up or a more casual sentiment.
Tall poppy syndrome = The tendency to disparage or take down prominent and successful people
Tradie = Tradesman, i.e. construction worker, plumber, electrician, sanitation worker, truckdriver, carpenter, etc.
"Wanna hoot on my missus?" = "You can take a sip of mine."